RetroDaddy
A downloadable game for Windows, macOS, and Linux
"Are you a retro enough Dad?"

Leave your mark on the landscape by placing on a podium!
Features:
Chill Vaporwave music.
Old-timey voice-over.
Deluxe SFX.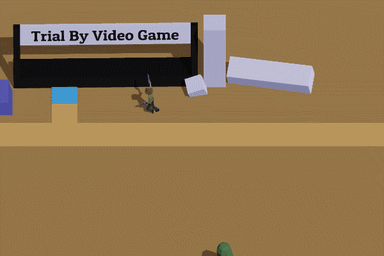 Summer, 1984.
Three minigames.
Fast shooting action.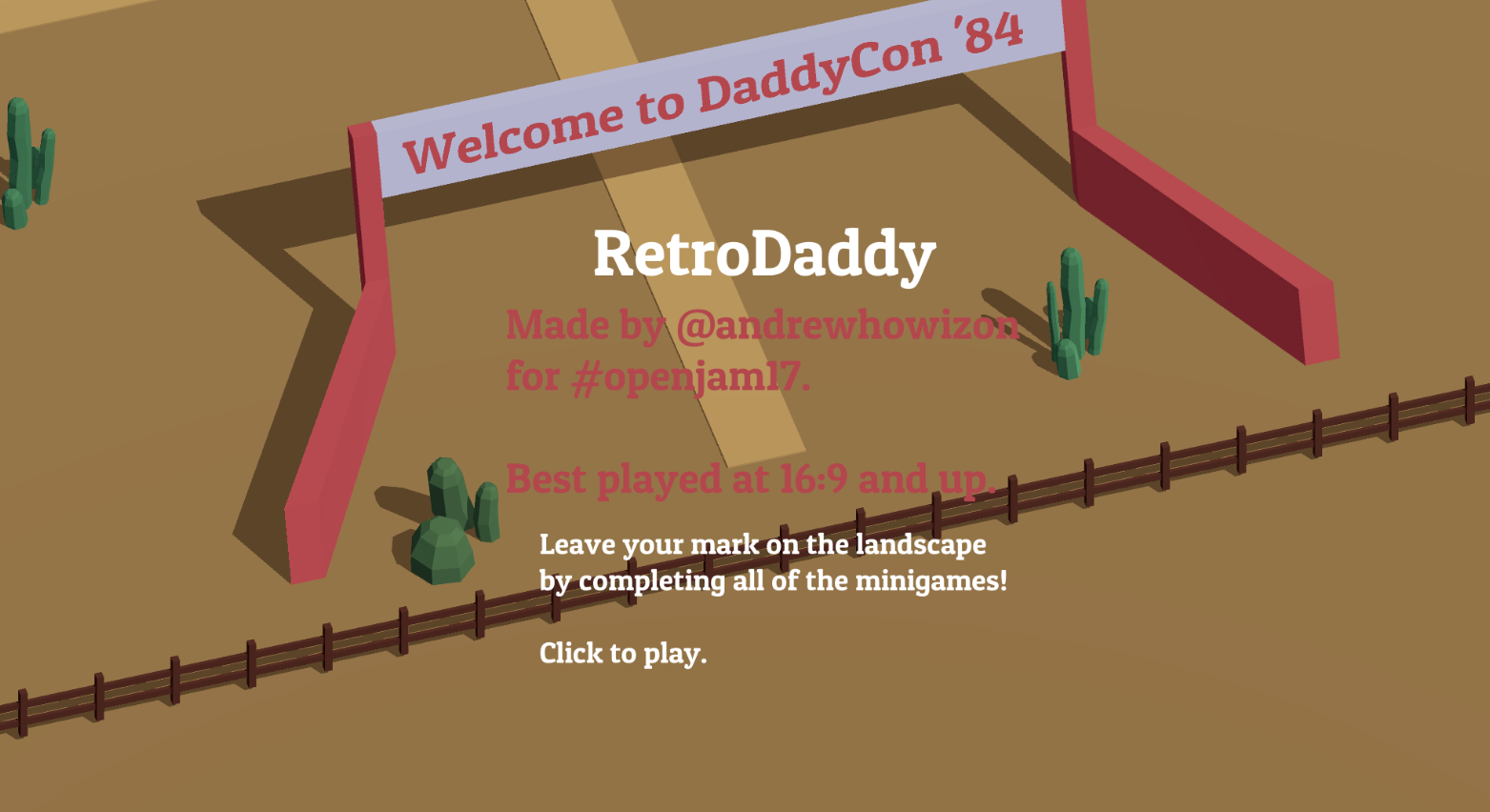 Play as NervousDaddy, a timid competitor.
Made in 72 hours for #openjam17
Credits:
Design/Art/Code by andrewhowizon
Voice-over by @CoalFire
Music by AIRGLOW (CC3.0 licensed)
SFX by the wonderful submitters at freesound.org (All SFX used are CC0 licensed)
Tools:
Blender (Open source!)
Audacity (Open source!)
Unity (Not so open source..)
Download
Comments
Log in with itch.io to leave a comment.
wooo YEAH ! liked this shoot everything retro style gg top rating here is my play through
Fantastic set of mini games, but I want more! Awesome choice of games, great audio, and smooth Gameplay. Worth the download!
I wanted to make more but 72hrs isn't enough time! :D
I really enjoyed your video so thanks for posting it. Awesome thumbnail too. Keep up the great reviews, friendo.